Beschrijving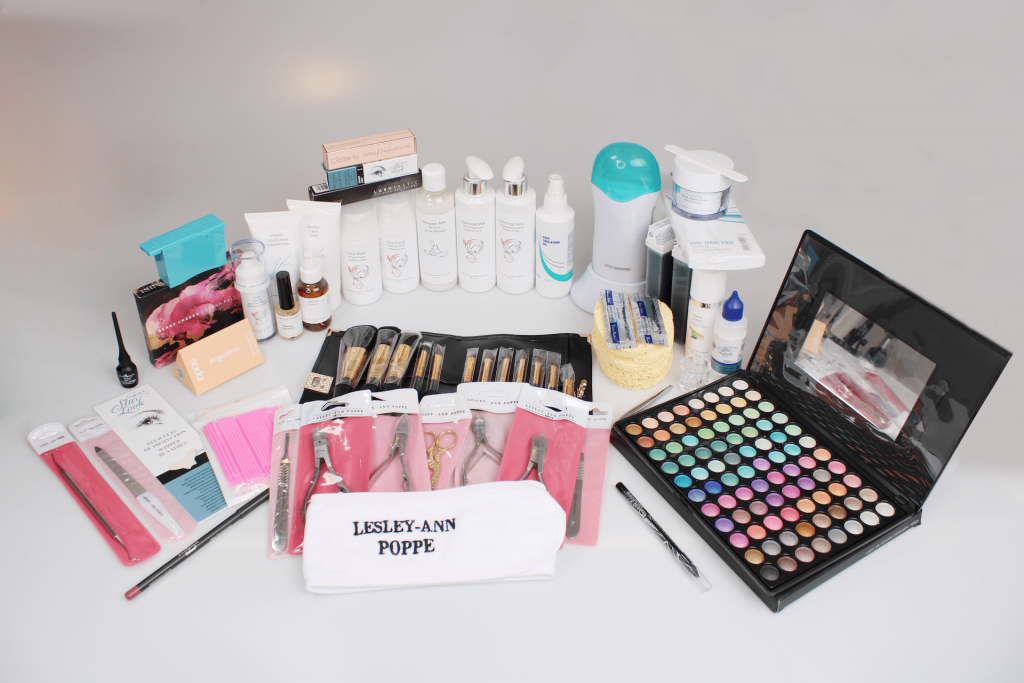 Dit zit in je starterskit Schoonheidsspecialiste:
200 ml Professionele massagemelk
Palette oogschaduw
Blush
Penselenset (10-delig!)
3 foundations
lippenstift
Zwart oogpotlood
Eyeliner
Mascara
Lippenpotlood
Dubbele excavator
Scalpel handle nr. 3
Scalpel handle nr. 4
Scalpelmesjes nr. 21
Scalpelmesjes nr. 15
Voetcrème
Voetenscrub
Mesjescontainer
Klassieke diamanten manicurevijl
Inox Cuticle Pusher
Manicure kniptang
Dwarssnittang
Ingegroeide nageltang
Vellentang
Handcrème
Nagel Remover
Cuticle oil
Manicure Dust brush
Harspatroonverwarmer
2x Harspatroon 100 ml
Nabehandeling olie 75 ml
Harsstrips 50 st.
Face Mask
Face Scrub
Dagcreme
Cleansing milk
Cleansing Tonic
Luxe Oogserum
Sérum Vitamine E
Haarband
Spatel
30x Sponsen
Goude wenkbrauwschaar
Wimperverf
Wimperblaadjes
Glazen mengpotje
Waterstofperoxide
Mengstaafjes
Epileerpincet
Cosmetica Trolley
Dit dien je zelf mee te brengen als je een cursus Schoonheidsspecialiste volgt aan de Beauty and Medical Academy:
Wattenschijfjes
Kleenex
Wattenstaafjes
Talkpoeder
1 Grote handdoek
2 Kleine handdoeken
2 Gasten handdoeken
Fleece deken
Eénpersoonshoeslaken (ter bescherming van de behandelstoel)
2 Sinaasappelen (om te leren eelt verwijderen)
Donkere kleur nagellak (+ top-en base coat)
H.A.C in dispenser
Ontsmettingsalcohol 70% in spuitfles
Klein vuilbakje voor op tafel
Latex handschoenen
Opgelet:
Je starterskit zal voor je klaarstaan op je eerste lesdag indien je les volgt aan de Beauty and Medical Academy. Deze wordt dus niet opgestuurd. Je kan je startdatum aanduiden tijdens het afrekenen.
Indien je geen les volgt aan de Beauty and Medical Academy dien je je starterskit af te halen op één van onze drie locaties (in Antwerpen, Gent of Hasselt). Kijk op de contactpagina voor het juiste adres.